Welcome to my diary (*^▽^)/
You may be wondering, how is this a diary if im sharing it for all the internet to see? Wellllll id like to say, this is where I will talk about how my day is going and other kind of stuff you would find in a diary!! Hopefully, i can relate to people on some level!!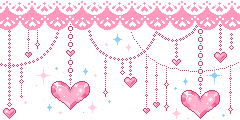 first post!! :)
welcome to my website!!, Nov. 3 ,2018
,
Wow, my first post!! i never thought id actually make a wesite!! well, ive been on the internet for a long time now and i thought this is the perfect time to expose myself to the world wide web!! I hope i can make friends on here!! :)
TITLE HEADING
Title description, Sep 2, 2017
Image
Some text..
About Me
Image
Some text about me in culpa qui officia deserunt mollit anim..
Popular Post
Image
Image
Image